Description
Peterson Carlingford Orange Pipes available at Firmin Cigars. Some of our Best Sellers…Peterson Carlingford Pipes.
These pipes feature a smooth, glossy, ebony finish with a stunning orange trim ring and smooth rim. … Stem Shape: Semi Bent
Smooth black briar pipe with an orange top and an orange/metal ring made by Peterson in Ireland.  Black acrylic mouthpiece, without filter.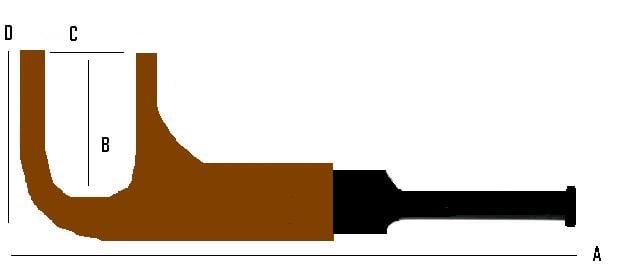 A = 149 mm. 
B = 33 mm.
C = 20 mm.
D = 43 mm. 
Weight 56 grams